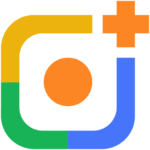 PRIVACY POLICY

Mobilize Solutions a dba of Life Impact Solutions Inc. ("LIS", "we", "us", or "our") is committed to ensuring the protection of your privacy. This Privacy Policy describes how we use and protect any Personal Information (as defined below) that you give us when you use our Services (including our Site, Site Software, and Mobile Software). To provide you with our Services and improve these Services over time we will collect and use your information. You can access certain features of the Service (e.g., general website features of the Service) without creating an Account (as defined in the Terms of Use) or providing personal information.
1. User Consent
By submitting Personal Information to our Services, you agree to the terms of this Privacy Policy and you expressly consent to the processing of your Personal Information in accordance with this Privacy Policy. Your Personal Information may be processed in the country in which it was collected and in other countries, including the United States, where laws regarding processing of Personal Information may be less stringent than the laws in your country.
2. What We Collect
"Personal Information" is defined as information that allows someone to identify or contact you, including your full name, telephone number, e-mail address, location, as well as any other non-public information about you. "Anonymous Information" means data that is not associated with or linked to your Personal Information; Anonymous Information does not permit the identification of individual persons. "Information" refers to both Personal Information and Anonymous Information.

I. Anonymous Information

LIS uses Anonymous Information to analyze usage patterns so that we may improve our Services. LIS reserves the right to use and disclose Anonymous Information (e.g., popularity of app, number of decision requests) to third parties in its sole discretion.
Usage Information 
We collect anonymous information about your activity through our services. For example, we may collect information about how you interact with the services, such as which filters you view or apply to your photos.
Device Information 
We collect anonymous information from and about the devices you use. For example, we collect:
information about your hardware and software, such as the hardware model, operating system version, device memory, advertising identifiers, unique application identifiers, apps installed, unique device identifiers, browser type, language, battery level, and time zone; information from device sensors, such as accelerometers, gyroscopes, microphones; and information about your wireless and mobile network connections, service provider, and signal strength.
Camera and Photos 
Many of our services require us to collect images and other information from your device's camera and photos. For example, you won't be able to share photos or upload photos from your camera roll unless we can access your camera or photos. Application access to camera and photos can be revoked by changing the permission in settings.
Location Information 
When you use our services we may collect information about your location. With your consent, we may also collect information about your precise location using methods that include GPS, wireless networks, cell towers, Wi-Fi access points. Application access to location information can be revoked by changing the permission in settings.
Log Information
We also collect log information when you use our service. That information includes, among other things:
details about how you've used our services.
device information, such as your web browser type and language.
access times.
pages viewed.
IP address.
identifiers associated with cookies or other technologies that may uniquely identify your device or browser.
pages you visited before or after navigating to our website.
II. Personal Information
Personally identifiable information is not currently collected by the system.

LIS has a commitment that if personally identifiable ​data ​is collected​ in a future version​, users will be notified of such, required to accept any new Terms & Conditions, and given access to the Privacy Policy which will explain the personal information being collected.

If personally identifiable data is collected, the updated Privacy Policy will reference the email address of corporate@mobilize.solutions which will be used to request access to, changes, removal of, or editing of such personal information.
Optional Personal Information
You may choose to provide LIS with other optional information. You may provide us feedback or contact us via e-mail, in which case we will collect your name and e-mail address, as well as any other content included in the e-mail, in order to send you a reply. You may participate in one of our surveys, and we may collect additional information. We may also collect Personal Information at other points in the Service that state that Personal Information is being collected.
Third party accounts
When manually requested by you (the user), LIS sends the selected media by you (the user) from the device to a desired destination also selected by you (the user), such as email, social media, a different app, or other targets selected by you (the user). Under this operation, LIS also does not store, collect, send, and manage any personal data of any kind.
3. Use of Your Data
LIS uses your Anonymous Information in the following ways:
Develop, operate, improve, deliver, maintain, and protect our products and services.
Monitor and analyze trends and usage.
Personalize the services by, customizing the content we show you, including ads.
Provide and improve ad targeting and measurement, including through the use of your precise location data (again, if you've consented to us collecting that data), both on and off our services.
Enhance the safety and security of our products and services.
Use information we've collected from cookies and other technology to enhance the services and your experience with them.
Enforce our Terms of Service and other usage policies.
We may also store some information locally on your device. For example, we may store information as local cache so that you can open the app and view content faster.
Disclosure to Third Party Service Providers
We may share your Anonymous Information with third party service providers to provide you with the Services; to conduct quality assurance testing; or to provide technical support. These third party service providers are required to use your Anonymous Information solely and specifically to provide the services requested by LIS, and cannot share your Anonymous Information in any other way. You expressly consent to the sharing of your Anonymous Information with our service providers for the sole purpose of providing services to you.
Disclosures to Advertising Companies
Third parties may serve ads on the Service ("Advertising Companies"). We do not send any Personal Information to Advertising Companies. If Advertising Companies select demographic targeting for their ads, we automatically match those ads to the appropriate audience. Advertising Companies only receive anonymous data reports. Advertising Companies may have access to Anonymous Information that they directly collect from you via cookies or that you directly share with them yourself. The privacy policies of the Advertising Companies may apply to the use and disclosure of such Personal Information. Because we do not control the privacy practices of the Advertising Companies, you should read and understand their privacy policies. If we utilize any Advertising Companies on the Service, we will update this Privacy Policy to include more information on these Advertising Companies.
Affiliates and Acquisitions
We do not have any subsidiaries, joint ventures, or other companies under a common control (collectively, "Affiliates"), however we may in the future. We may share some or all of your Information with these Affiliates, in which case we will require our Affiliates to honor this Privacy Policy. If another company acquires our company or our assets, that company will possess the Personal Information collected by it and us and will assume the rights and obligations regarding your Information as described in this Privacy Policy.
Other Disclosures
Regardless of any choices you make regarding your Personal Information (as described below), LIS may disclose Information in connection with any legal investigation or if it believes in good faith that such disclosure is necessary to (a) comply with relevant laws or to respond to subpoenas or warrants served on LIS; or (b) protect or defend the rights or property of LIS or users of the Services.
Third Party Websites
When you click on a link to another website or location, another entity may collect Personal Information or Anonymous Information from you. We have no control over, do not review, and cannot be responsible for the policies and conduct of, these outside websites or their content. Please be aware that the terms of this Privacy Policy do not apply to these outside websites or content, or to any collection of data after you click on links to such outside websites.
4. Your Choices Regarding Your Information

Choices
If you have opted-in to receive promotional communications, you may indicate a preference to stop receiving further promotional communications from us and you will have the opportunity to "opt-out" by following the unsubscribe instructions provided in the e-mail you receive or by contacting us directly (please see contact information below). Despite your indicated e-mail preferences, we may send you service related communication, including notices of any updates to our Terms of Use or Privacy Policy.
5. Security of Your Personal Information
LIS is committed to protecting the security of your Personal Information. We use a variety of industry-standard security technologies and procedures to help protect your Personal Information from unauthorized access, use, or disclosure. Despite these measures, you should know that LIS cannot fully eliminate security risks associated with Personal Information.
6. Children
Our services are not intended for—and we don't direct them to—anyone under 13. And that's why we do not knowingly collect information from anyone under 13.
 7. Contact Information
LIS welcomes your comments or questions regarding this Privacy Policy. Please e-mail us at corporate@mobilize.solutions or contact us at the following address:

Life Impact Solutions Inc.
Attn: Privacy Policy
5151 California Ave, Suite 100, Irvine, CA 92617
8. Changes to This Privacy Policy
This Privacy Policy is subject to occasional revision, and if we make any substantial changes in the way we use your Personal Information, we will notify you by sending you an e-mail to the last e-mail address you provided to us and/or by prominently posting notice of the changes on our Site. Any changes to this Privacy Policy will be effective upon the earlier of thirty (30) calendar days following our dispatch of an e-mail notice to you or thirty (30) calendar days following our posting of notice of the changes on our Site. These changes will be effective immediately for new users of our Service. Please note that at all times you are responsible for updating your Personal Information to provide us with your most current e-mail address. In the event that the last e-mail address that you have provided us is not valid, or for any reason is not capable of delivering to you the notice described above, our dispatch of the e-mail containing such notice will nonetheless constitute effective notice of the changes described in the notice. In any event, changes to this Privacy Policy may affect our use of Personal Information that you provided us prior to our notification to you of the changes. If you do not wish to permit changes in our use of your Personal Information, you must notify us prior to the effective date of the changes that you wish to deactivate your account with us. Continued use of our Service, following notice of such changes shall indicate your acknowledgement of such changes and agreement to be bound by the terms and conditions of such changes.
This Privacy Policy was last revised on December 1, 2018