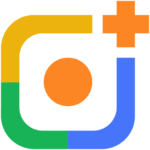 TERMS OF USE
Mobilize Solutions a dba of Life Impact Solutions, Inc. ("LIS", "we", or "our") provides the website located at www.camperaplus.co, including the mobile version of the website, (collectively, the "Site"); software we make available through the Site (if any) ("Site Software"); and software we make available for mobile devices (e.g., an iPhone or Android application) ("Mobile Software") (collectively, the "Service"). The Service allows users to create, edit and share content (images, video & text).
These Terms of Use ("Agreement") contain the legally binding terms for your use of the Service. By visiting, accessing or using the Service, you are accepting this Agreement and you represent and warrant that you have the right, authority, and capacity to enter into this Agreement. If you do not agree with all of the provisions of this Agreement, please do not access and/or use the Service.
1. Service
1.1 License
Subject to the terms of this Agreement, LIS grants you a non-transferable, non-exclusive, license (without the right to sublicense) to (i) use the Site solely for your personal, non-commercial purposes; (ii) install and use the Site Software (if LIS makes any available), solely on your own computer and solely for your personal, non-commercial purposes; and (iii) install and use all other Mobile Software (i.e., other than Apple Apps), solely on your own handheld mobile device (e.g., Android, etc.) and solely for your personal, non-commercial purposes. Your use of any Mobile Software obtained from Apple's App Store ("Apple App") is governed by Apple's License Application End User License Agreement ("Apple Agreement"). For the avoidance of doubt, your use of the Service (other than the Apple App) is governed by this Agreement and if any term in this Agreement is inconsistent with the Apple Agreement, the terms of this Agreement will control, but only with respect to the Services (other than the Apple App).
1.2 Certain Restrictions
(a) The rights granted to you in this Agreement are subject to the following restrictions: (1) you shall not license, sell, rent, lease, transfer, assign, distribute, host, or otherwise commercially exploit the Service; (2) you shall not modify, make derivative works of, disassemble, reverse compile or reverse engineer any part of the Service (including the Site Software and Mobile Software); (3) you shall not access the Service in order to build a similar or competitive service; and (4) except as expressly stated herein, no part of the Service may be copied, reproduced, distributed, republished, downloaded, displayed, posted or transmitted in any form or by any means. All copyright and other proprietary notices on any Service content must be retained on any copies.
(b) In addition, you agree not to use the Service to: (1) upload, transmit, or distribute any computer viruses, worms, or any software intended to damage or alter a computer system or data; (2) upload, transmit, or distribute any User Content that that violates any third-party right, including any copyright, trademark, patent, trade secret, moral right, privacy right, right of publicity, or any other intellectual property or proprietary right of a third party; (3) harvest, store, collect, gather or assemble information or data regarding other users, including e-mail addresses, without their consent; (4) use automated systems (e.g., robots, spiders) on the Service, (5) interfere with or attempt to gain unauthorized access (through password mining or other means) to servers or networks connected to the Service, or violate the regulations, policies or procedures of such networks; (6) grant internet search operators permission to crawl, cache, or archive the Service; or (7) harass or interfere with another user's use and enjoyment of the Service.
1.3 Modification
LIS reserves the right, at any time, to modify, suspend, or discontinue the Service or any part thereof (including modifying any URL link across the Site) with or without notice. You agree that LIS will not be liable to you or to any third party for any modification, suspension, or discontinuance of the Service or any part thereof. Any future release, update, or other addition to functionality of the Service shall be subject to the terms of this Agreement.
2. User Content
2.1 User Content
"User Content" means any and all information and content that the user uses with the Service (including uploading, submitting, or transmitting to the Service). You are solely responsible for your User Content. You assume all risks associated with your User Content, including any reliance on its accuracy, completeness or usefulness by others, or any disclosure of your User Content that makes you or any third party personally identifiable. You may not state or imply that your User Content is in any way provided, sponsored or endorsed by LIS. Because you alone are responsible for your User Content (and not LIS), you may expose yourself to liability if, for example, your User Content violates this Agreement. LIS is not obligated to backup any User Content and User Content may be deleted at anytime. You are solely responsible for creating backup copies of your User Content.
2.2 License
By using your User Content with the Service, you automatically grant, and you represent and warrant that you have the right to grant, to LIS an irrevocable, nonexclusive, royalty-free and fully paid, worldwide license to reproduce, distribute, publicly display and publicly perform, prepare derivative works of, incorporate into other works, adapt, modify, and otherwise use your User Content, and to grant sublicenses of the foregoing. You agree to irrevocably waive (and cause to be waived) any claims and assertions of moral rights or attribution with respect to your User Content. You acknowledge and agree that LIS may display advertisements, product and service offers and deals, and other information with your User Content and that you are not entitled to any compensation for such advertisements.
2.3 Copyright Policy
LIS respects the intellectual property of others and asks that users of our Service do the same. Please review our Copyright Policy. The Copyright Policy is a part of, and hereby incorporated by reference into, this Agreement.
2.4 Enforcement
We reserve the right (but have no obligation) to review any User Content, investigate, and/or take appropriate action against you in our sole discretion (including removing or modifying your User Content and/or terminating your Account in accordance with Section 8) for any reason, including if you violate the Community Guidelines or any other provision of this Agreement or otherwise create liability for us or any other person. Without limiting the foregoing, we reserve the right to terminate this Agreement with any user who repeatedly infringes third party copyright rights.
3. Ownership
3.1
You acknowledge that all the intellectual property rights, including copyrights, patents, trade marks, and trade secrets, in the Service (including the Site, Site Software, and Mobile Software) are owned by LIS or LIS's licensors. The provision of the Service does not transfer to you or any third party any rights, title or interest in or to such intellectual property rights. LIS and its suppliers reserve all rights not granted in this Agreement.
3.2
If you provide feedback regarding the Service to us, we may use such feedback for any purpose. LIS will treat any feedback you provide as non-confidential and non-proprietary. Thus, in the absence of a written agreement with LIS to the contrary, you agree that you will not submit to LIS any information or ideas that you consider to be confidential or proprietary.
3.3
Many of our Services allow you to create, upload, post, send, receive, and store content. While you retain the ownership rights of the content you had to begin with, you grant us a license to use that content. For all Services, you grant LIS a worldwide, royalty-free, sublicensable, and transferable license to host, store, use, display, reproduce, modify, adapt, edit, publish, and distribute that content. This license is for the limited purpose of operating, developing, providing, promoting, and improving the Services and researching and developing new ones.
Because certain Services are used in conjunction with our partners, the license you grant us for content shared via our Services is broader than simple Use. In addition to the rights you grant us in connection with other Services, for content shared you also grant us a perpetual license to create derivative works from, promote, exhibit, broadcast, syndicate, publicly perform, and publicly display content shared via our Services in any form and in any and all media or distribution methods (now known or later developed).
While we're not required to do so, we may access, review, screen, and delete your content at any time and for any reason, including if we think your content violates these Terms. You alone though remain responsible for the content you create, upload, post, send, or store through the Service.
4. Third Parties
4.1 App Stores
LIS's Mobile Software may be downloaded from third party websites ("App Stores") (e.g., the iphone app store). If you use Mobile Software, you understand that the App Store's terms (including their terms of use and privacy policy) apply and you agree to comply with such terms. App Stores are not under the control of LIS and LIS is not responsible for any App Stores. LIS provides its Mobile Software through an App Store only as a convenience and does not review, approve, monitor, endorse, warrant, or make any representations with respect to, or are responsible for, the App Store. You use all App Stores at your own risk.
4.2 Third Party Sites & Ads
The Site might contain links to third party websites and advertisements for third parties (collectively, "Third Party Sites & Ads"). If you link to a Third Party Site or an ad provided by a third party, you understand that the third party's terms (including their terms of use and privacy policy) apply. Third Party Sites & Ads are not under the control of LIS and LIS is not responsible for any Third Party Sites & Ads. LIS provides these Third Party Sites & Ads only as a convenience and does not review, approve, monitor, endorse, warrant, or make any representations with respect to, and is not responsible for, Third Party Sites & Ads. You use all Third Party Sites & Ads at your own risk.
4.3 Other Users
Each Site user is solely responsible for any and all of its User Content. User Content is not under the control of LIS and LIS is not responsible for any User Content. LIS provides User Content only as a convenience and does not review, approve, monitor, endorse, warrant, or make any representations with respect to the User Content. You use all User Content at your own risk. Your interactions with other Site users are solely between you and such user. If there is a dispute between you and any Site user, LIS is under no obligation to become involved. You agree that LIS will not be responsible for any liability, loss, or damage incurred as the result of any such interactions.
4.4 Release
You hereby irrevocably and unconditionally release and forever discharge LIS (and our officers, employees, agents, successors, and assigns) from, and hereby waive, any and all past, present and future claims, demands, and rights of action, whether known or unknown, which arise from or relate to Third Party Sites & Ads, App Stores and/or other Users. If you are a California resident, you hereby waive California Civil Code Section 1542 in connection with the foregoing, which states: "A general release does not extend to claims which the creditor does not know or suspect to exist in his or her favor at the time of executing the release, which if known by him or her must have materially affected his or her settlement with the debtor.
4.5 Indemnity
You agree to indemnify and hold us (and our officers, employees, agents, successors, and assigns) harmless, from and against any claims, suits, losses, damages, liabilities, costs, and expenses (including reasonable attorneys' fees) brought by third parties resulting from or relating to (i) your use of the Service, (ii) your User Content, or (iii) your violation of this Agreement.
5. Warranty Disclaimers
TO THE MAXIMUM EXTENT PERMITTED BY APPLICABLE LAW, THE SERVICE IS PROVIDED "AS IS," AND WE MAKE NO (AND HEREBY DISCLAIMS ALL) WARRANTIES, REPRESENTATIONS, OR CONDITIONS, WHETHER WRITTEN, ORAL, EXPRESS, IMPLIED OR STATUTORY, INCLUDING, WITHOUT LIMITATION, ANY IMPLIED WARRANTIES OF MERCHANTABILITY, TITLE, NONINFRINGEMENT, OR FITNESS FOR A PARTICULAR PURPOSE, WITH RESPECT TO THE USE, MISUSE, OR INABILITY TO USE THE SERVICE (IN WHOLE OR IN PART).
WE DO NOT WARRANT THAT ALL ERRORS CAN BE CORRECTED, OR THAT OPERATION OF THE SERVICE SHALL BE UNINTERRUPTED OR ERROR-FREE. THE SERVICE MAY BE SUBJECT TO LIMITATIONS, DELAYS, AND OTHER PROBLEMS INHERENT IN THE USE OF THE INTERNET AND ELECTRONIC COMMUNICATIONS. WE ARE NOT RESPONSIBLE FOR ANY DELAYS, DELISERY FAILURES OR OTHER DAMAGES RESULTING FROM SUCH PROBLEMS.
6. Limitation on Liability
TO THE EXTENT LEGALLY PERMITTED UNDER APPLICABLE LAW, IN NO EVENT SHALL WE, OR OUR SUPPLIERS, BE LIABLE TO YOU FOR ANY SPECIAL, INDIRECT, INCIDENTAL OR CONSEQUENTIAL DAMAGES, INCLUDING DAMAGES OR COSTS DUE TO LOSS OF PROFITS, DATA, USE OR GOODWILL, PERSONAL OR PROPERTY DAMAGE RESULTING FROM OR IN CONNECTION WITH THIS AGREEMENT OR THE USE, MISUSE, OR INABILITY TO USE THE SERVICE, REGARDLESS OF THE CAUSE OF ACTION OR THE THEORY OF LIABILITY, WHETHER IN TORT, CONTRACT, OR OTHERWISE, EVEN IF WE HAVE BEEN NOTIFIED OF THE LIKELIHOOD OF SUCH DAMAGES. IN NO EVENT SHALL WE BE LIABLE FOR PROCUREMENT COSTS OF SUBSTITUTE PRODUCTS OR SERVICES.
THE MAXIMUM LIABILITY OF LIS ARISING OUT OF OR IN ANY WAY CONNECTED TO THIS AGREEMENT OR THE SERVICE SHALL NOT EXCEED U.S. $50. THE EXISTENCE OF ONE OR MORE CLAIMS UNDER THESE TERMS WILL NOT INCREASE OUR LIABILITY. IN NO EVENT SHALL OUR SUPPLIERS HAVE ANY LIABILITY ARISING OUT OF OR IN ANY WAY CONNECTED TO THIS AGREEMENT OR THE SERVICES.
CERTAIN STATES AND/OR JURISDICTIONS DO NOT ALLOW THE EXCLUSION OF IMPLIED WARRANTIES OR LIMITATION OF LIABILITY FOR INCIDENTAL, CONSEQUENTIAL OR CERTAIN OTHER TYPES OF DAMAGES, SO THE EXCLUSIONS SET FORTH ABOVE MAY NOT APPLY TO YOU.
7. Term and Termination
This Agreement will remain in full force and effect while you use the Service, unless terminated as described below. We may suspend your rights to use the Service or terminate this Agreement, at any time, for any reason, at our sole discretion, including if you violate this Agreement. Upon termination of this Agreement, your Account and right to access and use the Service will terminate immediately. You understand that any termination of your Account involves deletion of your User Content contained in our Live databases and we will have no liability in connection therewith. Even after this Agreement is terminated, the following provisions of this Agreement will remain in effect: Sections 3.2, 4 – 9.
8. General
8.1 Changes to Terms of Use
This Agreement is subject to occasional revision, and if we make any substantial changes, we may notify you by sending you an e-mail to the last e-mail address you provided to us (if any) and/or by prominently posting notice of the changes on our Site. Any changes to this agreement will be effective upon the earlier of thirty (30) calendar days following our dispatch of an e-mail notice to you (if applicable) or thirty (30) calendar days following our posting of notice of the changes on our Site. These changes will be effective immediately for new users of our Service. You are responsible for providing us with your most current e-mail address. In the event that the last e-mail address that you have provided us is not valid, or for any reason is not capable of delivering to you the notice described above, our dispatch of the e-mail containing such notice will nonetheless constitute effective notice of the changes described in the notice. Continued use of our Service following notice of such changes shall indicate your acknowledgement of such changes and agreement to be bound by the terms and conditions of such changes.
8.2 Governing Law
This Agreement shall be governed by the laws of the State of California without giving effect to any conflict of laws principles that may provide the application of the law of another jurisdiction. You agree to submit to the personal jurisdiction of the state courts and federal courts located within Orange County, California for the purpose of litigating all such claims or disputes. Notwithstanding the foregoing, LIS may seek injunctive or other equitable relief to protect its intellectual property rights in any court of competent jurisdiction.
8.3 Entire Agreement
This Agreement (including the Copyright Policy) constitutes the entire agreement between you and LIS regarding the use of the Service. Our failure to exercise or enforce any right or provision of this Agreement shall not operate as a waiver of such right or provision. The section titles in this Agreement are for convenience only and have no legal or contractual effect. The word including means including without limitation. If any provision of this Agreement is, for any reason, held to be invalid or unenforceable, the other provisions of this Agreement will be unimpaired and the invalid or unenforceable provision will be deemed modified so that it is valid and enforceable to the maximum extent permitted by law. Your relationship to LIS is that of an independent contractor, and neither party is an agent or partner of the other. This Agreement, and your rights and obligations herein, may not be assigned, subcontracted, delegated, or otherwise transferred by you without LIS's prior written consent, and any attempted assignment, subcontract, delegation, or transfer in violation of the foregoing will be null and void. The terms of this Agreement shall be binding upon assignees.
8.4 Copyright/Trademark Information
Copyright © 2018, Life Impact Solutions, Inc. All rights reserved. All trademarks, logos and service marks ("Marks") displayed on the Site are our property or the property of other third parties. You are not permitted to use these Marks without our prior written consent or the consent of such third party which may own the Marks.
Last revised on December 1, 2018